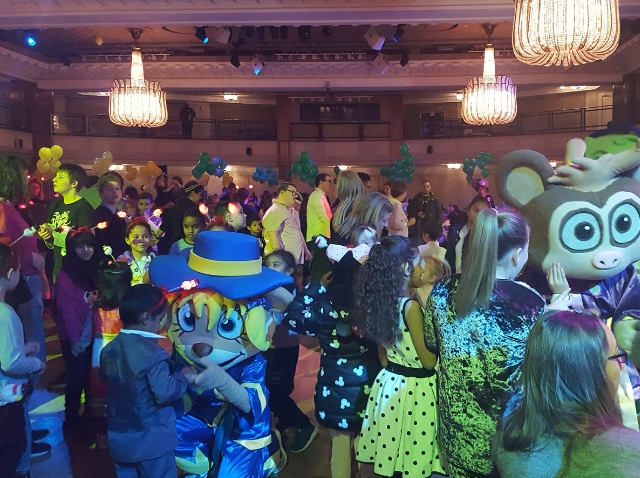 We have now entered our 9th decade of helping special needs and disadvantaged children.
We had a ball in January 2019 with our annual 'Mad Hatter's Tea Party', where our guest stars Donchez Dacres, Calum Courtney and Lydia Lucy sang and entertained the children. It was another huge success.
On Valentine's Day 150 of our supporters, benefactors, fundraisers and volunteer London licensed taxi drivers all made there way to Buckingham Palace for a reception, hosted by HRH The Duchess of Cornwall, to celebrate our rebrand and 90 years of history.
On Thursday 6 June, we held a fundraiser at the Russell Square cabmen's shelter to raise money for our 2019 Southend-on-Sea outing, when we took over 250 very excited special needs and disadvantaged children, along with their carers, to the seaside for the day.
If you are a licensed London taxi driver and would like to volunteer for our outings, then please get in touch via our Get Involved page.
Whilst we are well known for our trips and outings, our appeals work is the core of the charity.
Our appeals officers work with the rest of the committee to determine our involvement and how we can help.
To date our funds have provided essential medical equipment, technology and recreational aids to truly amazing children.
We have delivered play areas and playgrounds, provided funds for hospice renovations and sourced specialist mobility aids and to do this, we rely heavily on your help.
Get involved in one of the many ways to raise funds for the charity and be a part of the fantastic work we do.
GET INVOLVED NOW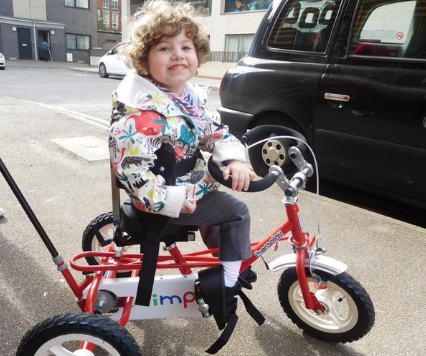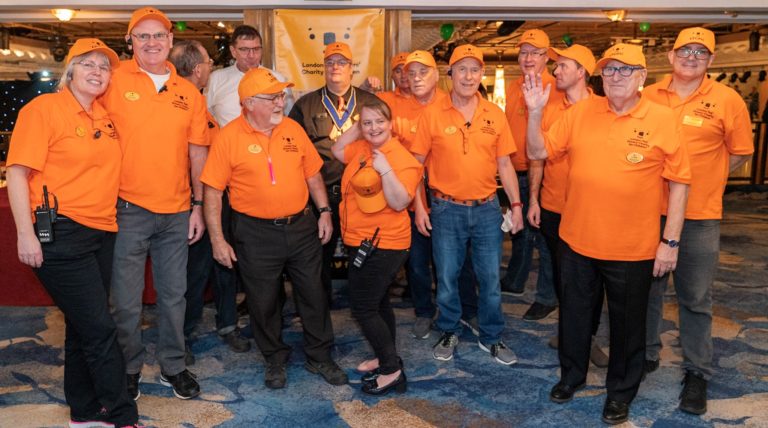 The committee consists of working taxi drivers and associate members, and any time spent raising money for events is done voluntarily. The members of the committee do not draw any money from the fund and this is how the running costs are kept down to a bare minimum.
The committee has overall responsibility for strategic direction of the charity and its financial overview. They meet every month to plan for future outings and events and during the meeting the appeals received for financial help are reviewed.
The charity is indebted to all its supporters and benefactors and specifically the London taxi drivers who give their time freely taking vulnerable and disadvantaged children and their carers on outings to the seaside, zoos and other venues.
Michael Bernard Son BEM

Born: London 1943

Honorary Chairman

Michael joined the ranks of the 'world's finest' in 1965 and still enjoys the freedom of taxi driving and interacting with so many different people. He joined the charity in 1986 and has taken on various roles and responsibilities including Chairman, Secretary, Public Relations and Appeals Officer and continues to be a very active member of the team. To raise funds and increase the profile of the charity he has produced classical music concerts in some iconic venues including St Paul's Cathedral. Michael received the British Empire Medal in 2016 for his services to charity.

Malcolm Shaffron

Born: London 1948

Honorary Secretary

Malcolm became a taxi driver in 1969 and within two years signed up for his first outing and has been on all of the outings since 1971. He joined the committee in 1975 becoming Secretary four years later in 1979. Malcolm served as Chairman for 3 years before resuming his role as Secretary a role he performs to this day.

Gerry Dunn MBE

Born: Buckinghamshire 1944

Honorary Treasurer

Gerry joined the charity as a driver soon after he got his green badge in 1966 before being asked to join the committee. He has been the Treasurer on and off for over 17 years and has been Chairman, Sponsor organiser, Asst. PRO, Appeals Officer, and raffle and tombola organiser. Gerry was also the Master of the Fellowship of Hackney Carriage Drivers and a founder member of the LTDA. He has organised many charity trips to the Romanian orphanages and since 1966 has been a volunteer driver for the Taxi Charity for Military Veterans. He was awarded the MBE for his services to charity. One of the reasons Gerry wanted to get involved with the charity taking orphans from the Norwood Orphanage, was because his father was an orphan there himself. 

Alan Cohen MBE

Born: Derbyshire 1942

Special Projects

Alan got his taxi licence in 1966 and joined the committee in 1968. He served as Chairman, as PRO for over 20 years, and instigated the Diamond Jubilee outing to Buckingham Palace. Alan has organised the Woburn Taxi Safari and trips to Chessington, Lego Land, Brighton and a party at Buckingham Palace, and has led the Southend outing more times than he can remember. He organised two film premieres, one of which was attended by HM The Queen along with Princes Andrew and Edward. Alan was awarded the MBE for services to charity in 2004 and is currently the longest serving member on the committee. 

Claire Zazzara

Born: London 1973

Appeals and Social Media

Claire became a taxi driver in February 2012 and attended her first Southend outing as a driver in 2014. She loved decorating her taxi for the trips and won the Best Dressed Taxi competition in 2016, and again in 2018. Claire joined the committee in 2019 and has taken on the role of Appeals Officer and is also keeping our social media platforms up to date with news stories and events. 

 

Colin Greaves

Born: London 1962

Minutes Secretary

Having supported the charity by attending numerous outings as a 'driver' following qualifying as a Licensed London Taxi Driver in 2003, Colin joined the Committee of the LTCFC in April 2015. He has served as Minutes Secretary since joining the Committee and has also served as the Appeals Officer from 2016-19. He recently organised, co-ordinated and participated in the charity's cycle team that completed the 2019 London to Brighton Cycle Ride, which raised over £8000 for the charity.

John Godfrey 

Born: Essex 1970

Driver Liaison

John has worked in the taxi industry for over 30 years. In 2000 he got his taxi licence and started driving for the charity. John was invited to join the committee in 2018 and has been the Driver Liaison since then.

 

Paul Barber

Born: London 1964

Child Liaison

Paul became a taxi driver in 1993 and within six months did his first Southend outing, joining the committee two years later. Previously organising the Appeals for the charity, Paul went on to become the Child Liaison officer and has continued in the role to this day. His role involves arranging for children from varied backgrounds and with different needs to attend our events. Every child is special regardless of creed, colour or physical ability, and as a parent once said to him, "you not only give the children memories, you give the parents memories for the children with life limiting illnesses."

 

 

Steven Bell

Born: London 1963

Committee member

Steve became a Taxi Driver in 2000 and signed up to be a driver for the charity on his way home from collecting his badge. He joined the committee in 2011 and was Driver Liaison for 6 years, and has also dealt with Sponsorship and Entertainment too. With a creative streak and a very vivid imagination Steve won the Southend Outing Best Dressed Taxi competition 5 years running and is still happy to dress up taxis for fundraising opportunities.

Simeos Yiannikaris

Born: London 1962

Assistant Appeals Officer 

Sim having completed the knowledge in 1993 volunteered as a driver in the spring and summer outings the following year. In 1995 he joined the committee and has had the honour of serving as Chairman and Treasurer over the years. Sim is currently undertaking the role of Assistant Appeals officer. 

 

Andy Smith

Born: Essex 1978

Associate Committee Member 

Andy is an Associate Committee Member and not from a Taxi Driver background. Andy's involvement with the Charity started through a Company Charity sponsorship scheme a number of years ago and has continued to support the Charity ever since, joining the Committee in 2019.

 

Wendy Bell

Born: London 1967

Associate Committee Member 

Wendy joined as an associate member in 2019 but has been involved with the charity since husband Steven Bell joined the committee in 2011. With a background in clerical, Wendy aims to assist the charity with this function including keeping the website and procedure manuals up to date.