Following an appeal from Rocky's Therapy Garden, we have donated £3,500 to assist in giving Rocky, who has Juvenile Myelomonocytic Leukemia (JMML), a safe outdoor space to play.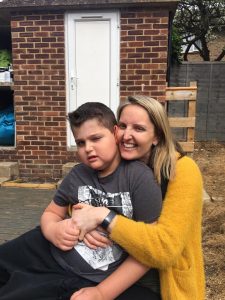 We have donated the funds so that Rocky can have a climbing frame and a water feature in his garden along with 20 tonnes of topsoil, 400 sq metres of turf and 10 pieces of plywood.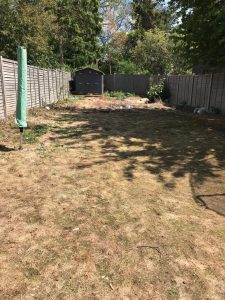 The patio area is being laid very soon and the climbing frame/water feature will be installed around 8 July, depending on the weather!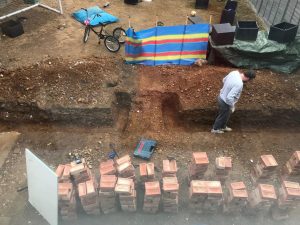 Rocky is very sensory based, loves gardening, cooking and like every little boy loves trains!
Rocky's story
Rocky was diagnosed with Juvenile Myelomonocytic Leukemia (JMML) a rare and serious chronic leukemia in March 2012, 2 months after his 2nd birthday.
Rocky had a 40% chance of survival and the only treatment option was a bone marrow transplant. Mum, Dad, sister Yasmin, and brother Josh were tested and found not to be donor matches. In July 2012 came some good news when an unrelated cord donor was found.
Rocky was taken to Bristol Children's Hospital, where they gave him a bone marrow aspiration. Having spent 2 weeks there, the diagnosis was official and he was transferred to Great Ormond Street Hospital to have his Hickman line fitted.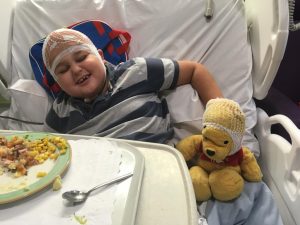 Rocky was given oral chemotherapy to reduce the size of his extremely large spleen (this is where the leukemia cells harbor).
Rocky would have a splenectomy followed by his conditioning treatment 10 days later (strong chemotherapy to irradiate all his own cells) then recover his new donor bone marrow. He had to stay in complete isolation for the next 2 months.
Throughout this time Rocky was nil by mouth and had to endure daily blood transfusions, medicine Chemotherapy burns of his throat and bottom as well as Graft v Host disease.
In late September 2012 Rocky was allowed home under strict rules (complete home isolation until April 2013) only well adult visitors and a restricted diet (Rocky was fed through a tube until June 2013).
Throughout this time Rocky was in and out of the hospital with continual infections.
In January 2012 Rocky got a line infection and had to have his line removed, this meant that his weekly blood had to be done without the line. He was very brave, even when his veins collapsed and they then had to take blood from his foot.
The transplant was working, but the family noticed some odd eye movements and twitching at home. Rocky was diagnosed with epilepsy in June 2013 as well as Chronic Fatigue occurring from his bone marrow transplant.
Rocky was prescribed several different medicines on top of daily bone marrow transplant medication. He made significant progress and started Nursery; however, he didn't talk and was diagnosed with Selective Mutism.
His speech and language therapist continued to work with him, but it became very clear that he had several other issues and Rocky was diagnosed with Global Developmental Delay.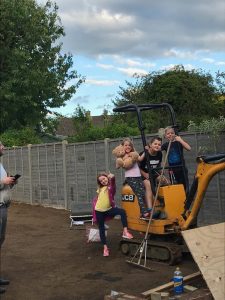 Rocky started mainstream School and after his first year, it was obvious that he wasn't going to cope in a mainstream setting and that Rocky's social awareness and development were not in line with his age.
During this time Rocky had a course of steroids and a large increase of epilepsy medication, which had a major impact on his weight, which he gained rapidly. This had a detrimental effect on his mobility and tiredness and he needed a wheelchair to help him get around.
Then came a diagnosis of an Under Active Thyroid.
In 2016 Rocky started a Special Needs School. It has been amazing and he has been lucky enough to horse ride and swim along with other activities.
He has had 3 lots of Grommets fitted and now requires hearing aids. 2 years ago Rocky was diagnosed with Autism, and a functional age of 3. Although Rocky has lots of ongoing issues and takes lots of medication he is a loving, happy and caring little boy.
Having just turned 9 he has come so far and fought hard and continues to do so every single step of the way.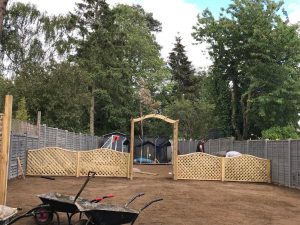 Rocky loves being outdoors and for him to enjoy that he needs a safe garden where he doesn't keep falling over. He can build up his mobility and strength and continue to develop and learn without danger or worry.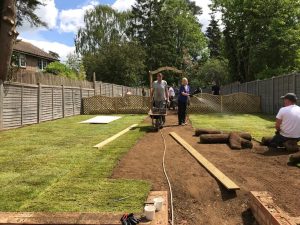 Rocky is getting stronger every day and the family wants to be able to continue that in his home.
This garden is for Rocky and his siblings Yasmin, Joshua, and Sienna too.  They have all had to grow up very quickly and are extremely patient. They have adjusted for Rocky and continue to do so.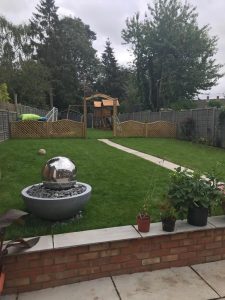 If you can help us to help more children like Rocky, please donate any amount you can to our charity.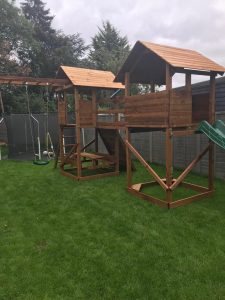 We receive many appeals to help sick children and your donations will ensure that we can continue to assist parents who are in desperate need of help.
Thank you.