On 30th June 2018 a team of Knowledge of London Examiners and selected TfL Taxi and Private Hire staff will head to South Wales to the Brecon Beacons National Park to undertake the 4 peaks challenge.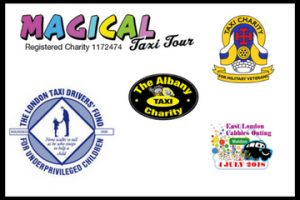 The challenge will see the team ascend 4 of the highest peaks in South Wales with one of them being the famous Pen y Fan which is the highest peak in Southern Britain. The route (which exceeds over 10 miles) will cover some extremely challenging terrain including steep inclines and rock climbing………. no wonder the SAS and other elite military regiments use these mountains as their ultimate proving ground!
All money raised on the just giving page will go to the Children's Magical Taxi Tour charity.
All cash donations will be split evenly between four other nominated Taxi charities.
London Taxi Drivers' Fund for Underprivileged Children (LTFUC)
Taxi Charity
The Albany Taxi Charity
East London Cabbies Outing
The team will consist of the following KoL examiners: Jonathan Harvey, Paul Whitehead, John Wilkin, John Shaw, Jane Ayres and Katie Chennells. They will be joined by the following Taxi and Private Hire staff:  Minette Etienne, Bob Burstow, Judith Hitchings, Shannen King, Megan Lim, Harvey Morris, Simone Oyekanmi, Stephen Vowles-Sheridan, Leo Wolley and Shakunthala Burrell.
The LTFUC Committee wishes the team every success with their fundraising challenge and would like to say thank you in advance and good luck!