Would you like to help us raise awareness for the London Taxi Drivers' Charity for Children? Working in conjunction with Ubiquitous Taxis, they are offering a number of LTCFC livery taxi wraps for any interested parties (12 months).
If you would like to be part of this campaign, in addition to help raise awareness for our wonderful charity, you will get your photograph and taxi featured monthly across our social media platforms with the hashtag #ltcfc1928liverytaxi.
It won't cost you a thing and it's for a good cause.
Please see the accompanying photos of the Chairman's taxi to see how great your taxi could look.
If you would like more information, please phone the charity on 0300 365 4404.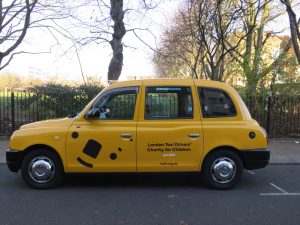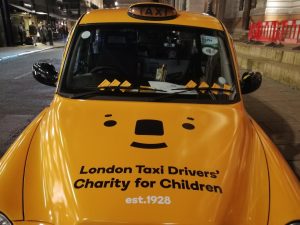 Thank you for your support!