On Sunday 15th May, the LTCFC taxi drivers and volunteers descended on the Norwood Buckets & Spades Centre in Finchley armed with their gardening equipment and a huge assortment of flowers, bulbs, shrubs, evergreens, and trees.
From 9am until 2pm our "ground force" team worked extremely hard clearing dead plants and stinging nettles from all the beds, cutting back bushes, and creating a very pretty display in the front garden for all the children to see when they come to visit the Buckets & Spades Centre.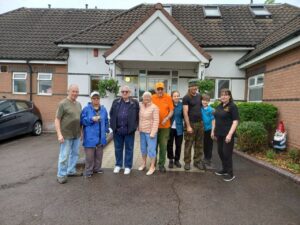 Each year Norwood supports over 2,500 people, from children and families facing challenges in their lives due to additional educational needs, mental health, or severe well-being issues to anyone of any age with learning disabilities or autism.
Special thanks go to Matt of Birchen Grove Garden Centre in Kingsbury for the generous donation of dozens of plants and shrubs, the Crews Hill Gardening Club who afforded us an extra discount on the supplies purchased, and to all our green-fingered volunteers: Malcolm, Evelyn, Michael, Maxine, Alan, Daisy, Martyn, Samson, Ros, Sim, Maria, Colin, Anna-Marie, Claire, John, Farerell and Sharon from Norwood.
Well done to all involved in this special project.
Sharon from Norwood sent the following:
Dear Colin,
I just wanted to thank you and the rest of the LTCFC committee for yesterday and all your hard work at Buckets and Spades. It was such a wonderful garden transformation, and it has made such a difference.
Thank you for all the plants and soil that you brought, all the donations you got from the garden centres and all the careful planning that went into the garden. Everybody worked so hard, and it was such a team effort.
Many thanks again,
Kind regards,
Sharon
BEFORE…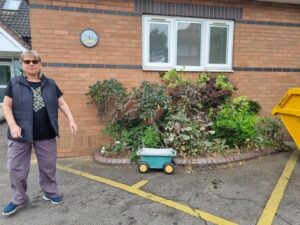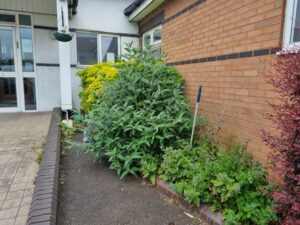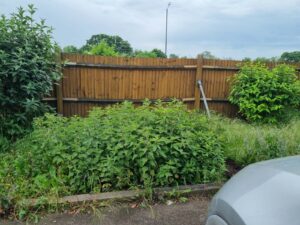 AFTER…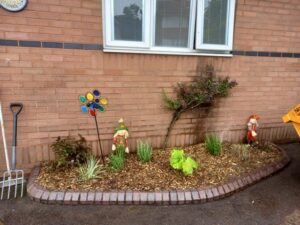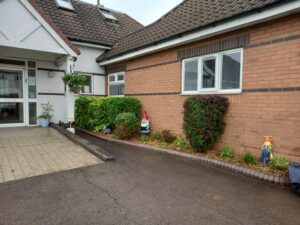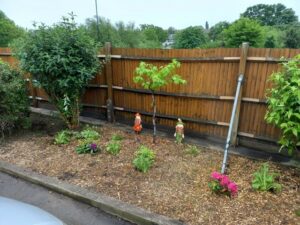 To donate to the London Taxi Drivers' Charity for Children click the Donate button below or alternatively text TAXI £5, £10 or £20 to 70085