Our charity, which supports children with special needs and the Jewish charity Norwood have a historic relationship that goes back almost 90 years!
We recently donated £696 to Norwood's Buckets and Spades respite centre in East Finchley to enable the redecoration of one of the bedrooms at the Lodge, which is used daily to provide care to children with learning difficulties and complex health needs and respite for parents.
The bedroom was in need of a complete redecoration to make it brighter and fresher for the children who stay at Buckets and Spades for a much needed break and we are very pleased to say that the work is complete.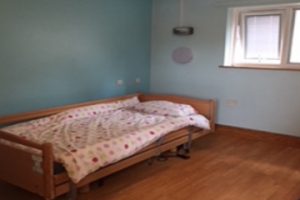 Claire Politzer, Buckets and Spades Home Manager commented: "Donations like this are absolutely crucial for us to be able to keep offering the support we do for young people and their families. In particular, the work to refurbish this bedroom now makes it a warmer and cosier place for children to stay overnight and helps to create that home away from home feel. This is not only essential for the children we support, it also helps their families relax while their children are here, knowing the environment equally matches the high level of care they receive."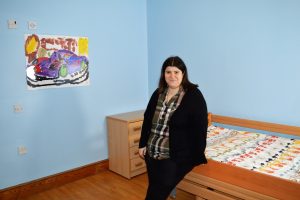 Colin Greaves, LTCFC Appeals Officer commented: "Appeals are the core of our charity and we are extremely pleased to be able to provide continued support to Norwood Buckets and Spades Lodge. We are thrilled with the result of the newly redecorated bedroom knowing that it will make a difference to the lives of moderate to severely disabled children who spend their time well-cared for at the Lodge."
Find out more about Norwood Buckets and Spades