Dear Colleagues, Supporters and Friends,
Helping those less fortunate children and their parents or guardians, has been the focus of the charity since 1928. The taxi outings and children's parties have always been key to the benefit given to so many special needs and disadvantaged children, for which the LTCFC is legendary. However, in recent years, another dimension has evolved within the charity. The LTCFC now receive many more appeals for financial assistance for the purchase of medical, recreational and digital interactive communicative equipment. It is essential to know, all the appeals received are scrutinised by the Appeals Officer.  There are occasions when visits to the homes of individual families, as well as schools and hospitals, are necessary.  It is astonishing to know how desperate some people are for even the basic essentials. Further information about grants given can be seen within the 2019 LTCFC Treasurers Report.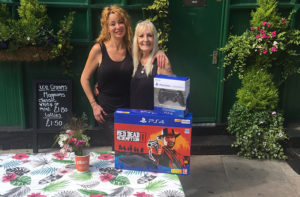 Donations are the lifeblood of any charity.  I have always been astounded when the committee members, their wives and partners give so much of their valuable time standing on street corners with collecting boxes to boost much-needed revenue. Many taxi drivers also support our efforts and carry our collecting boxes also to raise funds. With this in mind, we were absolutely delighted by the fantastic efforts of taxi driver Alec Wilkey who raised £1,779 for our charity. The annual fundraising event at Burlington Arcade together with our 'Reindeer'  Taxi, Doug Cheshire and his 1936 vintage cab, plus our LTCFC livery taxis are always a firm favourite with the children. We are always delighted when about 5pm members of Sing Gospel Choir attend and perform festive songs.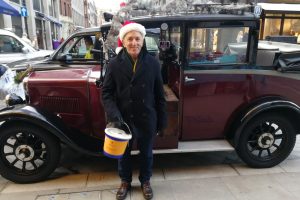 Always exploring different opportunities to raise revenue, in September the LTCFC were delighted to have been invited to The Business Travel Conference in London to promote the charity to a broader audience and increase our income. This significant travel show has been a key fixture in the business travel world since 2007. The event proved to be a tremendous success. Complementing our fundraising events one of our committee members invited others, including members of the committee, family and friends, to join him in participating in the 2019 London to Brighton Bike Ride. Fourteen riders and support team members took part. All individuals sourced financial sponsors to support their efforts and they raised a staggering £8,500. At this point, clearly, without the support of sponsors and regular benefactors, the LTCFC would find it challenging to maintain the high level of help we give. We would be delighted to meet with any potential financial supporters who would consider helping us, to help the children.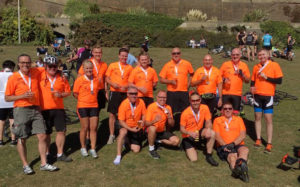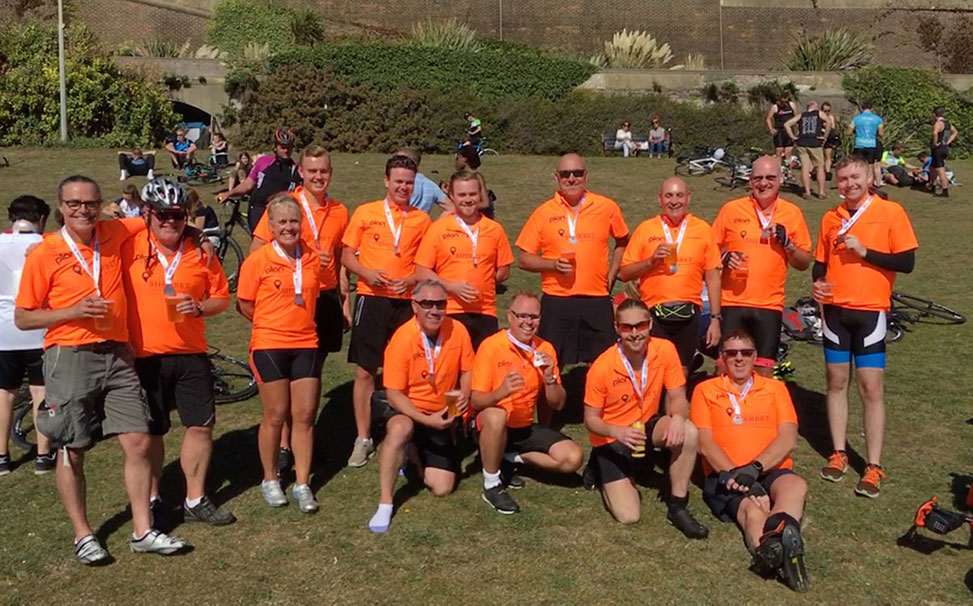 During 2019, recognising the efforts of the charity, our Patron, Her Royal Highness the Duchess of Cornwall, hosted a special event at Buckingham Palace.  One hundred and fifty guests of the LTCFC including sponsors, fundraisers and volunteer London licensed taxi drivers were invited to the reception. I am sure all the guests had a brilliant day.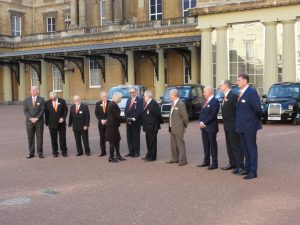 Since I joined the charity in 1986, I have had the opportunity to take on different roles and responsibilities, including a three-year term as Chairman a few years ago and again more recently.
This term of office as Chairman has undoubtedly been the most exciting, but challenging. Aware of changing attitudes in the social environment and public perception concerning descriptive names, it became apparent that parents and many others caring for children with disabilities, were uneasy with the word  'Underprivileged' within the name of our charity. It was made quite clear it was demeaning to those who loved and cared for the children. I therefore considered it was time for a change of name for the charity. Together with the new name and generic child-friendly logo, we embarked on a complete rebrand. Promoting the charity to a broader audience, it was essential to embrace the digital technological world. Together with social media platforms including Facebook, Twitter, Instagram, LinkedIn and YouTube, and a new colourful and informative website www.ltcfc.org.uk more members of the taxi industry, the public and commercial organisations are creating an ever-increasing interest in the activities of the charity.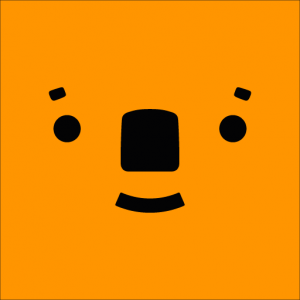 When you read this report my term of office as Chairman is at an end, and I offer my sincere thanks to my fellow Executives and Committee Members for their support. We could not achieve so much without a professional and dedicated team, and it has been an absolute honour and privilege to serve with them. I also take this opportunity to thank my fellow taxi drivers, taxi media publications and online taxi magazines and all those who support the efforts of this great charity.
I am delighted to hand over the role, and responsibility of the LTCFC to our new Chairman, Bradley Winfield.
I wish him and the Committee the best of luck for the future.
Best wishes
Michael Son BEM